About Us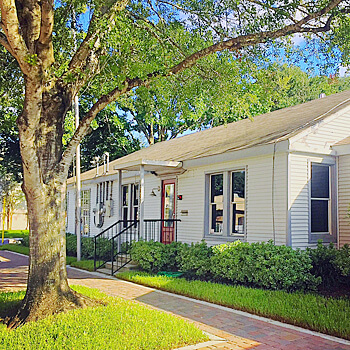 Hartland Chiropractic & Wellness opened in December 2018, joining the Katy community to provide natural health care to local families. Our practice name was inspired by the idea that "heartland" means the most integral part of a place, where beliefs and sentiment emerge. Dr. Kimber embraces this idea by caring deeply for each person that walks through her door, seeking to make a positive change in their life.
Reaching Life's Milestones
You'll find our cozy chiropractic care center in the heart of Old Katy. In our warm and inviting environment, we've created a community of our own practice family. Dr. Kimber is here to support your family through every milestone, often starting with pregnant moms. Chiropractic care can help meet your family's growing needs through life's changes with the intention of keeping you healthy and preventing problems from occurring.
Dr. Kimber has undertaken hundreds of additional hours of studies in pediatric, prenatal and postpartum chiropractic, qualifying her to take excellent care of you and your loved ones. She is proud to be both Certified by the Academy Council of Chiropractic Pediatrics (CACCP) and Webster Technique certified, making her a chiropractic pediatric and perinatal expert in Katy.
Why Choose Chiropractic Care?
In the world of today's health care, you're likely used to a medical system that rushes you through your appointments and treats you like a number. We understand that you and your family deserve to thrive and create personalized plans for each individual utilizing advanced technology to measure your progress.
You have your teeth cleaned regularly so that you don't experience issues in the future, though your teeth can be replaced. What about your spine? There's no substitute if you lose your mobility and function. Chiropractic care can help you enjoy the longevity you deserve for the rest of your life.
MEET DR. KIMBER »
Contact our practice, which also serves Cinco Ranch, Fulshear, today to schedule your visit! Late appointment hours are available.

About Hartland Chiropractic & Wellness | (832) 913-6530