Hartland Chiropractic & Wellness Reviews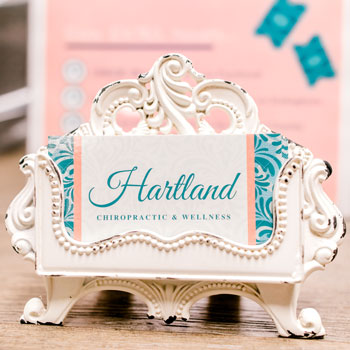 What Our Katy Patients Say
At Hartland Chiropractic & Wellness we love when patients share with us their feedback and comments after chiropractic care. Please read our patient testimonials below to see what other people have achieved through their tailored treatment plans with us.
Share your stories too! Click here to send us your feedback so that we can help to spread the word about the benefits of natural Hartland Chiropractic & Wellness care.
For more information or to schedule an appointment call (832) 913-6530 today.

Most Pleasant
This was the most pleasant chiropractor experience I have ever had!
-Alyssa H.
---
Recommend Her Highly
Dr. Barnhart was extremely thorough in explaining everything along the way during my visit. She gave me exercises and stretching instructions to "self help" my issues at home also. I would recommend her highly to anyone looking for a chiropractor.
-Joey M.
---
Kept Me Mobile and Active This Pregnancy
Not only are you a chiropractor that I really think has kept me mobile and active throughout this pregnancy, but I feel like you give me your emotional energy and much appreciated encouragement every time which is outside of the job scope but never fails to make me feel better during a season of life that has come with a little heightened stress and anxiety. Thank you!!!!
-Nicole E.
---
Enjoyable Experience
Dr. Barnhart's bedside manner and professionalism are greatly appreciated! As a mom-to-be, I was a little nervous, and she explained everything we were doing for my adjustment so clearly, putting me at ease. She also took the time to explain small adjustments in my posture and day-to-day stretches to help me maintain the adjustments she had already made and to prevent future discomfort. It was an overall enjoyable experience and I look forward to my next appointment!
-Erica M.
---
Comfortable and Very Knowledgeable
Dr. Kimber was exceptionally sweet and accommodating to my colicky 6 week old baby. She reassured us, she'd find a way to make him more comfortable and was very knowledgeable in her practice. We couldn't have found a better chiropractor for our family.
-Kassy B.
---
Feeling So Much Better
Dr. Kimber was so personable. This was my very first visit to a chiropractor so I didn't really know what to expect. I was quite impressed, and I will definitely be making more visits. To begin with, prior to the visit Dr. Kimber had me fill out a very thorough physical profile, so she could be prepared and best address my problems. During the treatment, she informed me of what she was going to do, and the reasons why, with each action and procedure. She followed through with exercises and a list of things I can do at home. And I left feeling SO MUCH better! Thank you Doc!
-Kandy A.

Reviews at Hartland Chiropractic & Wellness | (832) 913-6530